Beyond Boardrooms: Crafting Corporate Excellence in a Unique Exclusive Use Setting
17th November 2023
Welcome to Ardoch Loch Lomond, where corporate events transcend the ordinary, and meetings become moments of inspiration. At Ardoch, our clients can break free from the constraints of conventional meeting spaces and embrace an environment where everything comes naturally in a stunning location that goes beyond expectations. 
Ardoch is more than a venue space, it's an experience, tailored to meet the specific requirements of your team, offering a unique blend of privacy and inspiration. As you invest in your team's success, you also contribute to a charitable cause, adding purpose to your corporate gathering. With our profit for purpose business model, profits generated go to the Children's Hospices Across Scotland (CHAS) charity.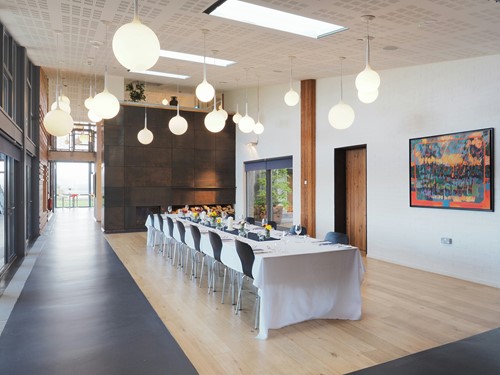 From the enchanting backdrop of nature with the stunning scenery over the shores of Loch Lomond, to the tailored packages that cater to your every need, each aspect is carefully designed to not just elevate your meeting experience, but inspire your team and increase productivity. At Ardoch, you can experience meetings that are not just events but transformative experiences, leaving a lasting impression not only on every participant but on your business as a whole.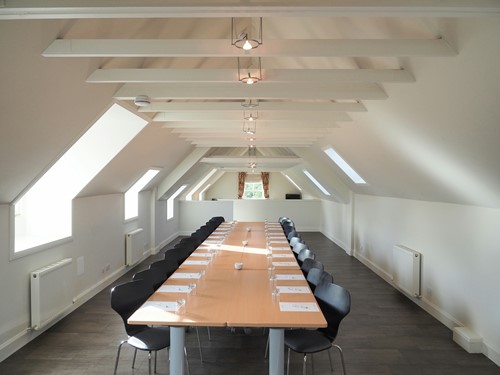 Getting away from it all couldn't be easier. Located only 27 miles West of Glasgow and 73 miles from Edinburgh, Ardoch is highly accessible. You'll find us along a tree-lined private drive, in the pretty village of Gartocharn on the south-east side of the loch, in the stunning Trossachs National Park. Both Glasgow and Edinburgh have international airports and are well served by the rail and road network, making Ardoch easily accessible.
Here are just a few reasons why Ardoch could be the perfect choice for your next corporate gathering. 
Dedicated Team 
Our dedicated staff, committed to ensuring the success of your event, is ready to provide 100% focus on your meeting and requirements. Flexibility in timing, with quick turnarounds and set-up, allows you greater choice in how your event runs, ensuring that the meeting aligns seamlessly with your team's objectives. 
Personalised Service and Tailored Packages 
To ensure a stress-free planning process, tailored packages, and personalised services are agreed to meet your needs, including any additional activities and arrangements with suppliers, which would enhance the overall experience. Clear pricing and transparent dealings, including agreements with outside suppliers, ensure a straightforward and honest transaction.
Team Building in a Stunning Countryside Setting
We have a variety of extraordinary meeting spaces, both indoors and outdoors with 133 acres of outside private countryside. With fresh air in abundance, Ardoch offers the opportunity to engage in team-building activities amidst the tranquility of nature, which combine to create a wonderfully relaxed feeling. Getting away from it all allows teams to focus and dive into the refreshing atmosphere of nature, where creativity is sparked and ideas flow freely. 
It's All About You
Exclusive use means that the venue is solely yours, with no sharing with other visitors, you can enjoy a truly personalised and tailored, exclusive experience with uninterrupted focus. Ardoch provides a secluded and private setting, away from the city environment allowing participants to concentrate on the agenda. The only distraction is the incredible view. 
Inspiration and Creativity:
Nestled in the heart of nature, this unique venue offers a special backdrop that can spark creativity and inspire fresh perspectives. The stunning scenery and serene surroundings contribute to a relaxed and open atmosphere, encouraging out-of-the-box thinking and innovative ideas.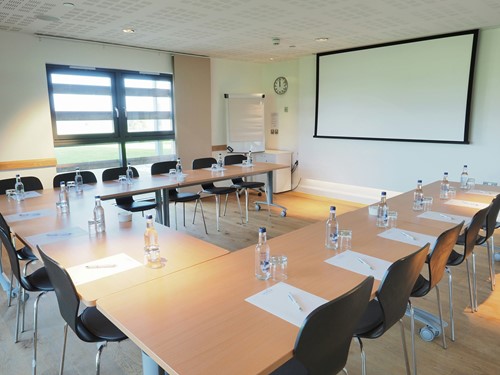 Opting for Ardoch as your venue of choice, not only elevates your corporate events but also allows you to make a meaningful impact on the world. The benefits range from enhanced focus and creativity to personalised service and unique team-building opportunities, all while supporting a charitable cause. By choosing a venue where all profits go back to charity, you are helping CHAS to build a sustainable and innovative source of new income that will help many children and families across Scotland. You are also creating an environment that not only meets, but exceeds the expectations of your participants, ensuring a successful and socially responsible corporate gathering.
To find out more, or to book an appointment to visit Ardoch to discuss any upcoming events, please get in touch with us at info@ardochlochlomond.com